The Apple WWDC 2018 keynote on June 4 were made official, with the date and time confirmed by the company sending out invites to the press. And with that, we have all sorts of WWDC rumors to update you on
Apple is expected to expected to make big news at WWDC 2018 with the launch of iOS 12 and macOS 11.14. Sure new iOS and macOS version get announced here annually, but more is on the line in 2018. Google wowed everyone at its Google IO keynote with groundbreaking demos. Apple's software has a lot to answer for.
For developers, WWDC offers a chance to get an idea of what they'll be working with in 2018 so they can start planning. For everyone else, it's a glimpse at the interface refinements and exciting new devices ahead of theorized iPhone 9 and iPhone XI.
Last year's WWDC (Worldwide Developers Conference) saw the announcement of the HomePod and iPad Pro 12.9 and iPad Pro 10.5. This was also when Apple revealed iOS 11 and watchOS 4. This year, we're hearing rumors about new MacBooks.
WWDC 2018 is now less than two weeks away. Here's all of the buzz ahead of the next big Apple keynote.
Apple WWDC 2018 date and time
The official Apple WWDC 2018 date is Monday, June 4, and the start time is official: 10:00 am PT, 1:00 pm ET, 6pm BST. If you're in Australia, that's going to be 3:00 am AEST on Tuesday.
WWDC will once again take place at the McEnery Convention Center in San Jose, California. Apple will have live stream of its developer conference, and in a surprise move, you'll be able to watch the keynote video from a Chrome or FireFox browser. Apple usually insists you switch to a Safari or, if you're on a Windows 10 PC, the Microsoft Edge browser.
Onto the expected announcements.

iOS 12 reveal
Get ready for Apple to unveil iOS 12 features for the first time at WWDC 2018, among other software sneak peeks, of course.
Seeing the latest mobile operating system update for iPhone and iPad makes sense for WWDC – most attendees are software developers. But what we'll see out of it is suddenly a big mystery in 2018.
iOS 12 was due to see an intriguing home screen redesign and tweaks to core apps like Mail, Camera and Photos, but that's said to have been shelved in favor of stability improvements. Apple was also said to be prepping a way to make both first- and third-party iOS 12 apps easier to port over to Mac computers. But that might delayed to iOS 13, too.
Yes, iOS 12 could be less exciting due to its security and performance focus, likely because of how many iOS 11 problems there have been. The latest is the frightening-sounding 'black dot' bug. It's a lot of bad PR for Apple going into WWDC.
Rumors indicate that iOS 12 will still have new features, including the continued push of Apple's Augmented Reality (AR) ambitions and the still-surface-deep Health app. Parental controls will probably also be in the spotlight, especially after recent concerns over childhood phone addiction.
We think that Animoji might show up in more places in iOS 12, such as in FaceTime and on a new iPad Pro 2018.
Then there are the more long-shot features: an always-on display for the iPhone X would be a great way to show off the OLED screen technology, grouped notifications replace the current chronological notification mess we have now, and we hope that Apple will offer the ability to change cameras settings directly in the camera app instead of having to dig through one phone settings menu after another.
Unfortunately, with security and performance taking the lead roles in iOS 12, we may see the company push the more exciting features to iOS 13, like a paid subscription to a premium version of Apple News, in 2019. At the very least, we're hoping that iOS 12 will improve the recently erratic keyboard autocorrect.
iPhone SE 2 debut
Apple can't force everyone to get a smartphone with a 5.5-inch screen, and with that in mind, it can't hold out on upgrading the original iPhone SE forever. Anyone hoping to get an update to the one-hand-friendly iPhone in the form of an iPhone SE 2 could be in luck this year. It could launch at WWDC 2018.
The Eurasian Economic Commission had a number of new iOS 11 devices registered with it recently. There's a strong record of products leaked by the agency launching within a couple months of registration with the agency, so WWDC on June 4 would be a grand stage for something to launch within that time frame.
We expect a new iPhone X2, iPhone X2 Plus, and a cheaper LCD iPhone in 2018, but we don't believe they'll launch until September. It would be highly unusual for Apple to launch a successor to the iPhone X so soon, especially since the iPhone X itself launched late into 2017. That's why odds are in favor of the device registration pointing towards a new iPhone SE 2 in a variety of sizes and colors.
Though we've been waiting over two years to see an update of the iPhone SE, we may not be waiting much longer.
watchOS 5 unveiling
The Apple Watch 3 just came out a few months ago with a focus on the LTE model and running, but it should take its wellness-focused features even further in 2018.
That's why watchOS 5 and WWDC may be the right update and venue to show off a possible sleep tracking feature for the smartwatch. After all, Apple did buy Beddit in May of last year. We also hope to see more customizations come to Control Center, new watch faces, and software that makes room for an always-on watch face in the Apple Watch 4.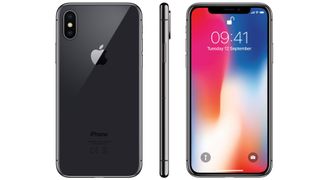 New iPhone 2018 hints at WWDC 2018?
A new iPhone X, or an iPhone XI, with a lower price tag might be a long shot for WWDC. Apple is likely to save any phone reveals for September when it historically launches new iPhones. That said, any new features Apple mentions for iOS 12 could give us hints about what it's planning for future phones.
The latest rumors suggest that two models of the iPhone XI will be coming this year. With one expected to have an extra large 6.46-inch screen while the other has a 5.85-screen, both OLED displays. Neither is expected to be cheap, and it's been suggested that they may switch from running on Qualcomm modems to ones made by Intel.
As for rumors of a cheaper iPhone X, rumors have floated around about a version lacking 3D Touch and using a cheaper LCD display could be that cheaper iPhone X, but we'll probably be waiting a few months after WWDC to find out.
The redesigned Mac Pro – finally:
We've known a redesigned Mac Pro is coming eventually, and Apple even recently made a point of reminding everyone when it said the following in a press release:
"In addition to the new iMac Pro, Apple is working on a completely redesigned, next-generation Mac Pro architected for pro customers who need the highest performance, high-throughput system in a modular, upgradeable design, as well as a new high-end pro display."
It's been a long wait, but a Mac 2018 could finally debut at WWDC. The conference has introduced updates to Apple's computer lineup in the past, and what better group to tout a new, powerful desktop computer to than a bunch of developers. The new Mac Pro may also be one of the computers to come installed with Apple's new, custom co-processors.
New Apple display to go along with it
With the redesigned Mac Pro expected, WWDC would also be the perfect time for Apple to reveal that "new high-end pro display" it has mentioned. Anyone who goes for the new Mac Pro will be looking for a quality display to use with it, but the 5K LG monitor that Apple currently sells may feel dated by June. It's far more likely is Apple revealing the new display. 8K perhaps?
New MacBooks and Mac mini?
While Apple is updating its lineup for computers, new MacBooks and an at-last updated Mac Mini could be revealed. The MacBooks may only get minor updates, with upgrades to some of the internals and an increase to the maximum supported RAM. Updated MacBooks may also come with those new co-processors expected to show up in a new Mac Pro.
The new MacBook could also come with the anticipated support of iOS apps in macOS. Pricing is expected to line up with the prices of the MacBook lineup it would replace, and we believe it could arrive as early as April. A new MacBook Air may be joining it while Apple announces new computers.
The hope is for the Mac Mini at long last to see an update as well. It's been over three years since Apple last updated the Mac Mini, and it will be closer to four years when WWDC rolls around.
Phil Schiller, Apple's senior vice president of worldwide marketing, brought it up last year, saying "The Mac mini is an important product in our line," but not suggesting an update was imminent. Similarly, MacRumors reported in October that a reader received an email from Tim Cook which stated, "while it is not time to share any details, we do plan for Mac mini to be an important part of our product line going forward." All the same, the small and affordable desktop option is still running on Intel Haswell processors (which are a few generations old), and is at least as due for an update as any other computer mentioned here.
New iPad Pro 2018 hints?
There's likely going to be iPad Pro 3 news this year, even if the next tablet doesn't actually get called the iPad Pro 3. The last update to the iPad Pro landed in June of 2017, so a refresh at WWDC doesn't seem like a complete stretch.
Rumors suggest it will come in 12.9-inch and 10.5-inch varieties, include Face ID, a TrueDepth camera and have a bezel-less design inspired by the iPhone X. With any luck, Apple will also take steps to make the new iPad Pro in 2018 more of laptop replacement than earlier models have managed to be. But, the latest rumors seem to be pointing to a release separate from WWDC. Instead, we may be getting a different iPad refresh.
We already for an entry-level new iPad 2018 with a 9.7-inch screen, one that's ideal for schools. It's time for the Pro-level iPad to get its refresh this year.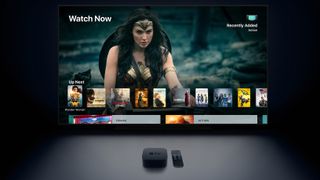 Get ready for Apple TV content
The news surrounding Apple's push into original TV content has been mounting, and WWDC 2018 may be when we get some more info. At last year's WWDC, Apple didn't talk much about its television programming plans, simply revealing the addition of Amazon Prime Video to its Apple TV app offerings. But, with original content on the way, there could be a fair bit more to talk about this year.
Apple has already started toying with original content, with Carpool Karaoke as an example. And it has also put more than $1 billion toward original programming, with its first efforts due to launch as soon as March 2019.
What kind of content can more than a billion dollars create? Well, it can get Steven Spielberg and Bryan Fuller (of Starz's American Gods) involved, and it's gotten Breaking Bad showrunners Jamie Erlicht and Zack Van Amburg on board. Deadline recently reported Apple's plans for a new animated series called 'Central Park' with some star power behind it.
While Apple is busy highlighting other cool stuff it has coming at WWDC 2018, why not top it off with exciting new TV show previews, even if they are nine months away?
Stay tuned as we update our expectations for WWDC 2018 with more Apple news and rumors as we hear them.